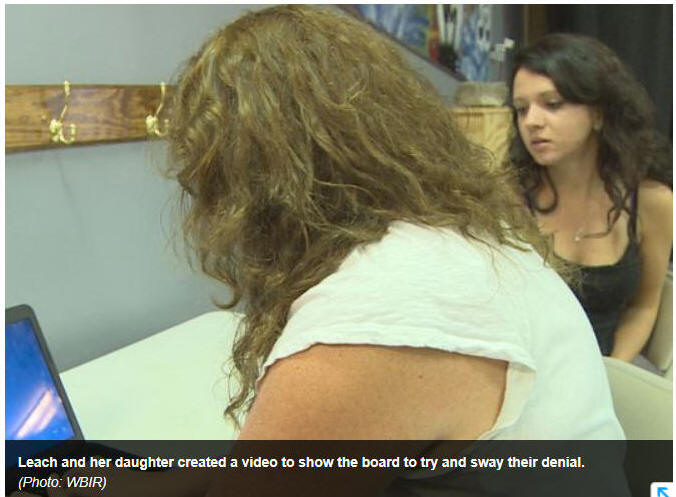 A Lenoir City family is looking to add culture to the school district in a different way, but state limitations are making it difficult.
Last week, they discussed applications to bring along two different students, one from Turkey, and one from Pakistan, but school leaders are denying that plan.
Patty Leach has a family of eight children and a husband in the military. She said her family wants to find a way to spread peace.
One way she hopes to do so is by bringing people in from other cultures and helping people assimilate.
"Our boy from Ghana had never had a hot shower. They don't have running water like we do, they don't have restrooms like we do. The goal is for these kids to learn about our community and our government and our nation, and to go back and improve their country, and help make everything a better place," said Leach.
Last year she hosted two students. One was from New Zealand and was accepted into Lenoir City schools and the other was from Ghana and had to go to Loudon County Schools, which was a district she didn't live in and a 40 minute commute.
"Even though the bus drives by our house we had to drive him 40 minutes one way back and forth four times," said Leach.
Her family restarted the exchange process earlier this year, looking to bring in students from Pakistan or Turkey, but then the school board rejected the plan.
"We asked permission for a foreign exchange student and we were denied. Then we were denied another student we submitted," said Leach.
"They just had to allow one more student. We are the ones that are going to take them in and give them a house and food and all that. They are a school, that's what they are supposed to do," said Leach's daughter, Kyndall Leach.
On the school's side, they have to abide by a list of rules, saying they have class size limitations. Superintendent Jeanne Barker said if they exceed the average, they have to bring in more teachers. Right now the system is near full capacity. They say they need to keep a few open spots in case a local student needs to enroll.
"We denied the request knowing the school is meeting the state class size requirements," said Dr. Barker.
Leach and her family made a video they plan to show to the district helping promote their cause.
"I hope the reason they are being denied is because it is a new program and they are not really sure to handle it. But it worked well last year. And it's working great all over the country," said Leach.
Barker said this decision is based on the resources available this year and hope to look into this more in the future.
"We have had to make a number of denials. This is not the only one this year. These are students we would love to have in our schools, and at this time, we just simply do not have the resources to serve all of our students and these students as well," said Barker.
The Lenoir City school board is holding a discussion Thursday that Leach and her family will attend. That way they can take the discussion further with the board. Leach said they are going to show a foreign exchange policy from another district as an example.