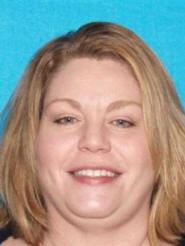 The former administrator of Loudon County's jail pleaded guilty to stealing from the inmate commissary account.
Ruthie Teresa Smith pleaded guilty last week in Loudon County Criminal Court to a charge of theft of property of $1,000 to $10,000. She was sentenced to pay about $7,000 in restitution and serve two years of supervised probation. A charge of official misconduct was dismissed.

Loudon County Sheriff Tim Guider said his office was pleased with the resolution. "I'm sure this gives resolution for Teresa so that she can move forward with her life," Guider said.

Smith's attorney, James A.H. Bell, brokered the agreement with District Attorney General Russell Johnson. The agreement also was approved by Judge Eugene Eblen and Guider.

The court reviewed a large number of documents and letters from the community that expressed support for Smith. She also completed 30 hours of community service and made restitution, he said. "She's a great person and now she'll have a second chance," Bell said.

County Commissioner Van Shaver said he was glad the issue was resolved but he still has concerns. "I have told the (Loudon County) Commission that I think the Comptroller's Office needs to do a more extensive audit to make sure this activity has not occurred during past years," he said.

Smith resigned in August 2014. She was arrested in December and released on $2,000 bail. Smith was replaced as head jailer by Lt. Jake Keener.

A 19-year veteran of the Loudon Sheriff's Office, Smith was earning $40,000 per year and served as chief administrator of the jail for 10 years. She had previously worked as a dispatcher for the county, Guider said.

Smith was accused of taking nearly $14,000 from the commissary account she supervised after a routine audit by the state Comptroller's Office found the money missing. The 9th Judicial District Attorney General's office asked the Tennessee Bureau of Investigation to look into the matter in August.

About $7,000 was found in Smith's county vehicle. Because the money was recovered, the charge was reduced from theft of $10,000 to $60,000 — which carries a penalty of three to 15 years in prison and up to a $10,000 fine.

According to court records, Smith must maintain regular employment and was also ordered to perform 60 hours of community service and to pay $1,000 to the 9th District Fraud and Economic Crime Fund in lieu of fines and court costs.

Bell said Smith is also eligible for diversion at the discretion of the court and may apply to have her record expunged after successfully completing the agreement.