Elect Ric Best
41 Years Experience Can Make A Difference!
<![if !vml]>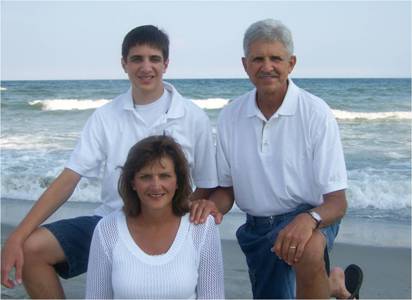 <![endif]>
Why I Wish to Serve
I am Dr. Ric Best seeking the position of school board representative for the 6th district of Loudon County. I have been an active, career educator and educational representative for 41 years and would like to participate in the decision-making processes that determine the direction and quality of education for our community. I understand educational systems, the complex management of the Total School Program and the need for equal curricular emphasis on all areas of the academics, athletics and the arts. I believe my decades of successful service to education will give me the opportunity to help move forward the current and all new and emerging agenda issues for the board of education.
Experience
I have been a resident of Loudon County for 39 years beginning with 27 years as Director of Bands at Lenoir City High School. During that time period I also served as supervising coordinator for the Fine Arts Department. Following my retirement from Lenoir City Schools I served as a college instructor at the University of Tennessee at Chattanooga where I taught a variety of classes for the School of Arts and Sciences.
I am currently a Tennessee coordinator for the National Assessment of Educational Progress, known locally as the Nation's Report Card. Representing the U.S. Department of Educational Statistics my assessment team of several local, retired educators will be part of a national team effort in the assessment of approximately one million students in 20,000 schools. The results provide the United States Congress with information crucial to the allotment of federal dollars for education.
Family
I have been married to my wife Melissa for 24 years and we live at 389 Leeward Way in the Stone Harbor community. Melissa is a career educator with 26 years experience and has twice been named Teacher of the Year at Highland Park Elementary. Our son Christopher attended Loudon County Schools K-8, Lenoir City High School and currently attends the University of Tennessee Knoxville where he is a member of the Pride of the Southland Marching Band. We belong to Central United Methodist Church and have served in a variety of leadership positions. My older son Dr. Tom Best, Jr., is a physician in Phoenix, Arizona.
Training and Qualifications
*Three degrees in education from the University of Tennessee Knoxville including a Doctorate in Education with a major emphasis in curriculum and instruction with minors in school management and facilities planning.
*Forty-one total years as a career educator and educational services with experience in K-12 public schools and as a university instructor.
*Long term voluntary teaching and classroom assistance in Highland Park Elementary and North Middle School
*Held Tennessee certification for director of schools, supervisor and principal K-12
*Former evaluator for the Southern Association of Colleges and Schools
*One of Tennessee's first Level Three Master Teachers
Present and Former Leadership Positions
*President of the East Tennessee School Band and Orchestra Association
*President of the Tennessee Secondary Schools Band Directors Association
*East Tennessee representative on the state board of directors of the Tennessee Music Educators Association for 17 years
*President of the Tennessee state Phi Beta Mu Honorary Educators Fraternity
*Chairman of the Lenoir City School Board's committee to pass a referendum to provide funding for the construction of the current Lenoir City Middle School
*Named one of the Top Ten Arts Educators in the U.S. in 1993 by the John Philip Sousa International Foundation
*Former Eagle Scout and Order of the Arrow honoree still active in the support of scouting projects across the community
My Focus on Education
*Strive for excellence in all areas of the curriculum and extra curricular activities
*Support and nurture the continuing growth of professional relationships on the board of education and the board's working relations with other governmental agencies
*Expand short and long term planning to address targeted problems in testing results
*Continue Phase One of the building program with future attention to a comprehensive long-range plan to address overcrowding issues on the north side of the county
*Support special needs students while exploring ways and means to provide further resources for the gifted and talented.
*Support the board's current out of county residence policy
I have enjoyed talking to many residents of the 6th district and certainly hope I have earned your support in this very important election.
The boundaries and distinctive characteristics of our educational system will determine the quality of life for the future of Loudon County.
Feel free to contact me at (865) 986-0205 or ricbestforschoolboard@gmail.com