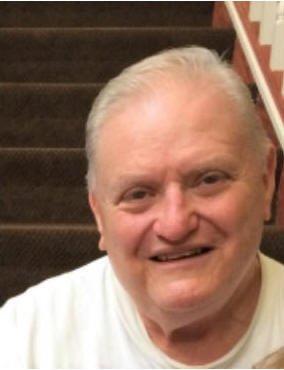 Edgar Wayne Harold, age 80, long-time resident of Lenoir City TN died on Thursday January 18th in Joliet, IL of complications associated with Alzheimer's disease.

Edgar was born in Loudon, TN. He was preceded in death by his parents, Lennis Claude Harold and Mary Ruth Harold, and brother, Paul Mitchel Harold.

Edgar is survived by his wife of 62 years, Lila Jane Harold (Fain), his two sons Lennis Harold (Novi, MI) and Gary Harold (Manhattan, IL); five grandchildren, Claire Jones, Hailey VanAndel,… Jillian DiClemente, Dana McCormick and Melanie Harold; four great-grandchildren, Louise, Mathilda, Elena, and Maxwell, and sister, Rachel Gordon (Ocala, FL).

Edgar was employed by Caterpillar Tractor Company in Joliet, IL for 37 years. He served as Loudon County Commissioner from 1998 – 2006.

Edgar loved his God, his family, his country, and his work. Rest in Peace. The family will receive friends on Sunday, January 21st from 5 p.m. to 7 p.m. at Click Funeral Home in Lenoir City. Funeral services will follow at 7 p.m. with Rev. Tommy Patterson officiating. Family and friends will gather at the funeral home by 10:30 Monday morning and proceed to Lakeview Cemetery for 11 a.m. graveside services. Click Funeral Home, 109 Walnut Street, Lenoir City is in charge of arrangements.