Dylan Ray Daggett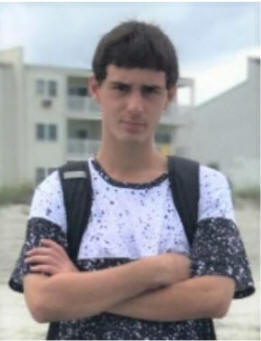 Dylan Ray Daggett age 19 of Lenoir City passed away suddenly Sunday, July 23, 2017. Dylan was a 2016 graduate of William Blount High School. He was an employee of Hardee's Restaurant in Lenoir City.
Dylan loved video games, soccer, cars and football. Preceded in death by his grandparents, Charles Robert Yates, Donald Ray Daggett and Sharon Rose Daggett.
Survived by his mother, Michelle Yates Daggett; father and stepmother, Doug and Tracy Daggett; sisters, Samantha Daggett and Macy Ontiveros;… stepsister and stepbrother; grandparents, Martha and Charles Sandon Bush, and Melinda Daggett; many aunts, uncles and cousins.
The family will receive friends from 2 p.m. to 4 p.m. on Saturday, July 29th at Click Funeral Home in Lenoir City. Funeral services will follow at 4 p.m. with Rev. Steve Kirby officiating. A celebration of life will be held at a later date at Walk By Faith Church in Lenoir City.
In lieu of flowers, donations may be made to the funeral home to help with expenses. Click Funeral Home, 109 Walnut Street, Lenoir City is in charge of arrangements.