Rep. John J. Duncan will not seek re-election next year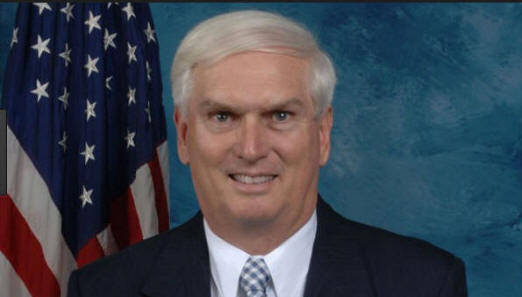 WASHINGTON — Rep. John J. Duncan Jr. will not seek re-election next year, the congressman announced on Monday.
"It has been a very special privilege to represent the people of the Second District in the US House of Representatives," Duncan said in a statement to the Knoxville News Sentinel. "However, I will not be running for re-election in 2018."
Duncan, a Knoxville Republican and the longest-serving Tennessean in Congress, confirmed that he would would retire just hours after Knox County Mayor Tim Burchett said he would make an announcement about his own political future on Saturday.
In his statement, Duncan said he had been considering retiring from Congress even before the 2016 election.
"Since then, in part, because people knew or assumed that I might be thinking about retiring, I have never had so many people urging me to run again," the statement said. "Also, because of the recent attacks against me from the far left, my support among the conservative Republican base has never been more enthusiastic. I am grateful for their kind expressions of support, however, now is the time for me to move on to the next chapter of my life."
"I have decided I wanted to spend less time in airports, airplanes, and traveling around the district and more time with my family, especially my nine grandchildren, who all live in Knoxville," the statement continued. "I love my job but I love my family more."
"During my time in Congress, I've worked as hard as I can to fight for what I believe in – fiscal conservatism, smaller government, and a more humble foreign policy that puts America first. The most rewarding part of the job though has been being able to help many thousands of people on a personal level."
"I am very grateful to the people of East Tennessee for giving me the privilege to serve for what will be slightly over 30 years in Congress at the end of this term. My family has sacrificed much to allow me to serve, and I especially thank my wife, Lynn, and my four children, all of whom have greatly helped me during my time in Congress. I also want to thank my excellent staff, especially Bob Griffitts and Jenny Stansberry, both of whom have been with me the entire time I have been in this position."