Did Secret Ballots and Secret Votes Violate Sunshine Law?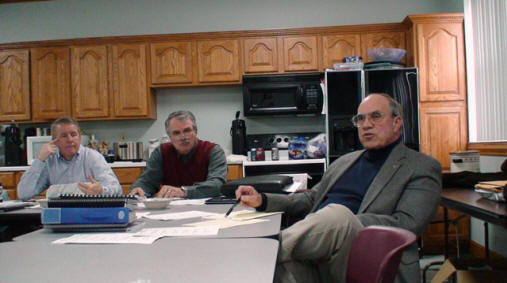 By: Pat Hunter
"T.C.A. §§ 8-44-104, Minutes recorded and open to public - Secret votes prohibited. …
(b) All votes of any such governmental body shall be by public vote or public ballot or public roll call. No secret votes, or secret ballots, or secret roll calls shall be allowed… "
I would like to express my opinion and dismay about recent school board actions. According to retreat meeting minutes of Feb. 8-9; information was distributed about six construction management firms. David Hemelright, school board maintenance director, requested that the BOE review the firms. A Construction Management Committee consisting of D-5 June Klinestiver, D-4 Leroy Tate, D-6 Steven Harrelson and D-1 Bill Marcus, would meet sometime in February at Central Office to hear presentations of the six companies.
The BOE has an ambitious $144 Million school building program and a construction management firm was suggested to oversee the school projects. Funding is yet another major hurdle to resolve.
According to T.C.A. 49-2-205, the Chair may appoint committees only authorized by the school board. After Bobby Johnson, Jr., was elected as new Chairman of the Loudon County Board of Education, his first action was to abolish all committees. When did the school board approve the Construction Management Committee?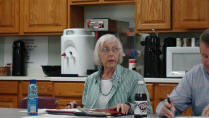 Subsequently, the local newspaper wrote a short article about the Construction Presentation which met on Feb. 21st but then sent no reporter. The Construction Management Committee decided that Vice-Chair June Klinestiver would chair the meeting. Mrs. Klinestiver announced at the start of the meeting that only certain individuals would be allowed to speak, which included school board members, school and county personnel; but no public participation.
The committee heard four hours of presentations from six construction management firms and at the conclusion, David Hemelright gave three sheets of yellow paper to committee members and requested they write down the names of two or three firms. June Klinestiver asked what are we going to do. Bill Marcus jokingly replied "I'm going to cheat." "No cheating" Klinestiver replied.
Bill Marcus wrote something, folded his paper and gave it to Harrelson. Harrelson wrote something, folded the paper and kept it; June Klinestiver was last to turn in her paper to Harrelson. All three continued to deliberate in a whisper. Harrelson tallied the votes and said something about two votes for one, two votes for another and three votes for another and then the selection process was complete. Harrelson handed the yellow papers with results back to Hemelright! D-4 Leroy Tate was absent.
Whatever happened to openness and transparency in government? Taxpayers foot the bill for school board member fees, benefits and retreats. Yet, some of these very same officials do not think that the people have a right to know!
For voters that reside in the 5th District, Vice-Chair June Klinestiver may not want the public to speak at her meetings but voters can certainly speak out about the actions of their elected representatives at the ballot box come August 2008 Elections.
Officials conducting business by speaking softly and whispering and secret ballots and secret votes are serious Open Meetings issues. More good reason, why the General Assembly must address strengthening the Open Meetings Law.
State Senator:
Senator Randy McNally – Committee Chair, Open Meetings and Open Records.
District Phone: (865) 483-5544; Nashville Phone: (615) 741-6806
E-Mail: sen.randy.mcnally@legislature.state.tn.us
State Representatives:
State Representative Jimmy Matlock:
District Phone: (865) 986.4201; Nashville Phone: (615) 741-3736
E-Mail: rep.jimmy.matlock@legislature.state.tn.us
State Representative Dennis Ferguson:
District Phone: (865) 882-8163; Nashville Phone: (615) 741-7658,