Crews prevent boat from going up in flames on Tellico Lake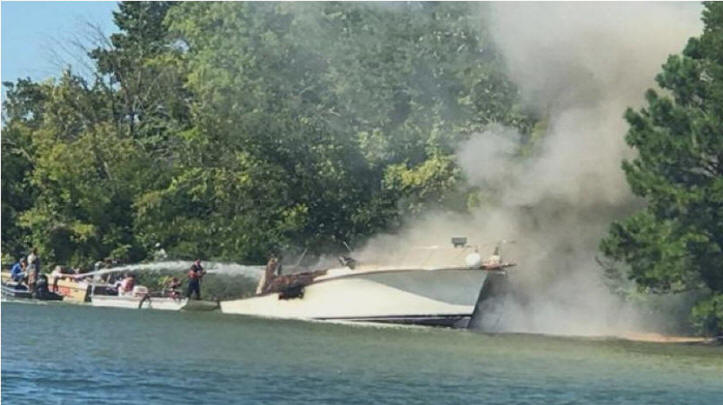 LOUDON COUNTY, Tenn. (WVLT)-- By all accounts, things could have been worse for passengers aboard a boat on the Tellico Lake.
Crews responded to a report of a boat going up in smoke on the lake around 3:00 Saturday afternoon, according to Loudon County dispatch.
Emergency responders extinguished the smoke before any flames were ignited.
Dispatch told Local 8 News the passengers got off in time and were not injured.
Local 8 News is working to learn what caused the smoke.