Over the years I've reported on a lot of car crashes all over the county. Unfortunately, now I have to report on my own.

Wednesday afternoon as I was heading home, an elderly gentleman pulled out in front of me from Leeper Parkway, Red Top Market. I guess he just didn't see me coming. I managed to lock the breaks for a few feet but there was no avoiding the crash.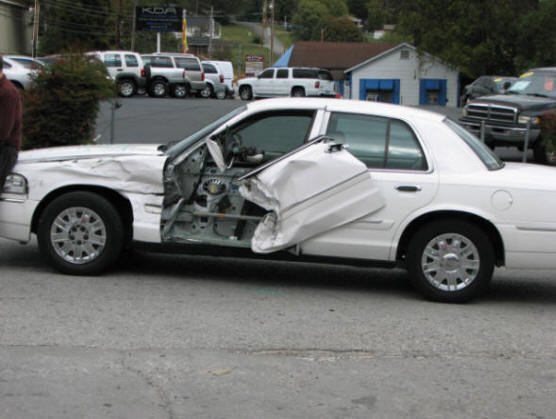 Fortunately, the gentleman in the other car wasn't hurt. Just a little sore and stiff he said.
My truck wasn't hurt too bad either as far as paint and sheet metal go but doggone it, the impact broke my tie rod. Dead in the water.
Of course, nobody within five hundred miles has a new tie rod for my truck. But good ol Ryan down at Lenoir City Chrysler is on the case and should have me back on the road in a couple of days with a new tie rod. We'll fix the sheet metal later.

Ryan
Shoot, this truck has over twelve hundred miles on it. Maybe time to trade?