Congratulations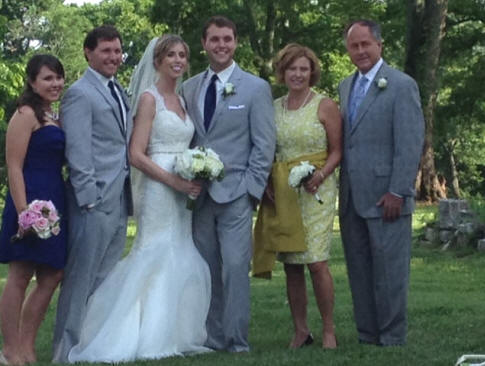 The Matlocks, Lindsay, Reagan, Allyson, Joe, Dean, Jimmy
Wanted to say congratulations to Joe Matlock and his new bride Allyson. Joe is the oldest son of State Representative Jimmy Matlock and his wife Dean.

Sarah and I were honored to attend the wedding Saturday all the way down in Franklin Tn. that's where the bride's from. It was a fine affair held at Ravenswood Mansion in Brentwood.

Following in his father and grandfather's foot steps, Joe is working in the family tire business. The new Ms. Matlock is a teacher at North Middle School.

Best wishes to the happy couple.
BACK
6/1/15