Collegedale Police Arrest Statewide Counterfeit Suspect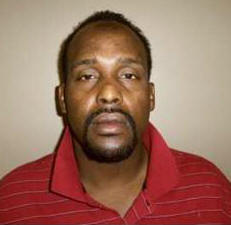 Collegedale investigators arrested a suspect in Lenoir City, Tn., on Thursday for passing counterfeit bills at the Collegedale Tractor Supply store. The suspect, Yahya Abdur Rashid (Johnny Darnell Edmonds), was found not only to have committed the crime in Hamilton County, but also in several other counties across East Tennessee.
Collegedale and Lenoir City investigators, working together, were able to match the serial numbers on the fake bills used in their separate jurisdictions and pursue police action.

Collegedale investigators continue to work with the other counties that are still investigating Rashid, as well as the U.S. Secret Service.

Rashid was booked Monday in Loudon County for counterfeiting and is expected to face more charges as this investigation continues.

Rashid is currently being held in the Hamilton County Jail with a $12,000 bond. His court date has been set for Oct. 5.