Claire Donahue places in World Championships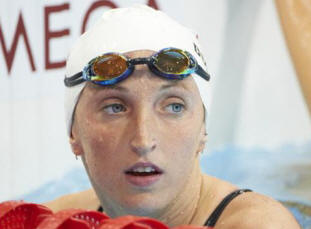 An East Tennessee Olympic gold medalist is once again making a splash on the world stage.
Lenoir City native Claire Donahue is in Barcelona this week competing in the World Championships. Sunday she qualified for the finals in the 100 meter butterfly. Monday, she finished eighth in the World Championships.
We caught up with her mother Connie Donahue Monday afternoon. She says Claire was disappointed with her time but still enjoyed the experience.
"I mean she's excited to get to go to Barcelona and be on the USA team and the experiences are great. As a mother that's what I love for her to be able to experience the world and make new friends. As far as her career, she wanted to get better, she wanted to get faster. She's just going to have to do it next year," she said.
Next up, Donahue could swim in a relay race this weekend. After that, her European travels aren't over yet. She'll compete in two Grand Prix events in the Netherlands and Germany.