Chief Aikens Dismissal Reversed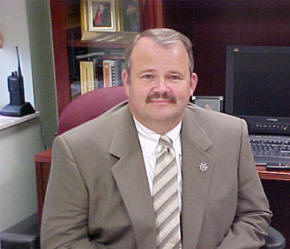 The Court Of Criminal Appeals Of Tennessee at Knoxville has reversed the earlier trial court's decision to dismiss an extortion indictment against Loudon County Chief Deputy, Tony Aikens. Aikens was indicted in 2004 and again in 2005 for extortion. Both indictments were dismissed by special Judge James (Buddy) Scott on technical issues pertaining to a tainted grand jury.

Both indictments stem from Chattanooga resident Eddie Witt's charges that Aikens forced him to make a nearly $10,000.00 donation to the Loudon County drug fund after a traffic stop on I-75 in 2002.

In it's reversal the court of appeals rejected the argument of a tainted jury in the second dismissal and reversed the trial court's decision to dismiss sending the matter back to the court for further proceedings. Click here for appellate court decision. (PDF)

Update. The case is remanded back to the court and it will be the decision of states attorney, special prosecutor, Ed Bailey as to whether to pursue the matter further. A decision is expected in four to six weeks.