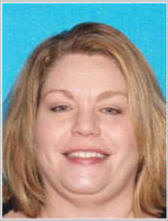 The case against Ms. Teresa Smith has been rescheduled
. Smith, 40, was indicted back in December by a Loudon County grand jury on charges of theft of property $10,000-$60,000 and official misconduct. She was released from Loudon County Jail on $2,000 bond.
Former Loudon County jail administrator was indicted stemming from a state investigation involving nearly $14,000 in missing inmate funds.
According to the indictment from the Loudon County Criminal Court, Smith "did intentionally and knowingly obtain or exercise control over property, to wit: $13,976.84 in cash funds" from the Loudon County Jail's commissary bank account.
Smith resigned from her post back in August shortly after a routine yearly audit by the Tennessee Comptroller of the Treasury turned up the shortage in the jail's commissary fund.
A hearing was held on February 6th, but rescheduled for April 20, 2015, 9:00 am.