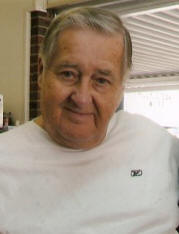 According to their Facebook page, Carl Whited, owner of the iconic Carl's Drive-Inn in Loudon, passed away Saturday.

The Facebook post also states, "In loving memory of Carl, the restaurant will be closed from today, July 28, through August 5. We will reopen on August 6. Please pray for Dottie and his family as they go through this difficult time."

Carl's Drive-Inn was known far and wide for their exceptional food and low prices. The popular drive-in has been in operation for more than fifty years in the Loudon area.

Carl was even presented a joint resolution from the State Of Tennessee for his accomplishments and outstanding service to the community back in 2010. See resolution below.

Information on funeral arrangements are currently unavailable.
---
HOUSE JOINT RESOLUTION 1310
By Matlock 2010
A RESOLUTION to recognize Carl's Drive-Inn of Loudon and owner Carl Whited on the fiftieth anniversary of this iconic restaurant.
WHEREAS, it is fitting that this General Assembly should recognize and pay tribute to those community businesses that provide Tennesseans and visitors alike with the highest quality food at the lowest possible price; and
WHEREAS, one such outstanding local restaurant enterprise is Carl's Drive-Inn of Loudon, an early pioneer in the fast-food industry; and
WHEREAS, founded in April of 1960 in Loudon by Carl Whited, Carl's Drive-Inn is celebrating its fiftieth anniversary this year, and the restaurant continues to deliver delicious cheeseburgers, corn dogs, and other dishes at good value; and
WHEREAS, pursuing a dream he had since his teenage years, Mr. Whited carefully saved his money for a year and sold everything he owned to purchase the restaurant building that became Carl's Drive-Inn; and
WHEREAS, times were tough for Americans in the early 1960s, and Mr. Whited worked hard for his profits, often pulling double shifts; and
WHEREAS, during the early days of Carl's Drive-Inn, Mr. Whited offered cheap, but nourishing, lunches for 20-25 cents, 15-cent hot dogs, 20-cent foot-long hot dogs, 25-cent banana splits, and 5-cent soft drinks; and
WHEREAS, much of the astounding success that Carl's Drive-Inn has experienced over the past fifty years can be attributed to its delectable "dip dogs"; and
WHEREAS, soon after opening the restaurant, Mr. Whited began experimenting with making his own breading for corn dogs; his recipe proved to be wildly popular, and today customers come from miles away to sample Mr. Whited's singularly succulent dip dogs; and
WHEREAS, this tasty treat inspired Blair Harrison to wax poetic on the subject in Ode to the Loudon County Dip Dog, which details the legend of the dip dog and recounts an anecdote in which the poet's mother offered Mr. Whited a Corvair in exchange for the recipe, an offer that he turned down; and
WHEREAS, in addition to the great value it offers customers, Carl's Drive-Inn is an excellent place to work; Mr. Whited's employees have included three generations of one family, mother, daughter, and granddaughter, and a 44-year veteran, Joan Presley, who helped develop the dip dog recipe; and
WHEREAS, Carl's Drive-Inn has achieved such iconic status in the Loudon community that artist DiAnn Kirkland has created a painting that captures the look and feel of the restaurant during its early years, before it moved to a new building in 1974; and
WHEREAS, despite the many changes the world has experienced during the past fifty years, the design of the restaurant's sign has remained constant, featuring the legend "Carl's Drive-Inn" in black letters against a yellow background that also includes a smiling pig waving to potential customers; and
WHEREAS, for their many achievements in providing both quality and value to their customers and their continued commitment to Tennessee's restaurant community, we are proud to salute Carl Whited and his employees as they celebrate this very special milestone; now, therefore,
BE IT RESOLVED BY THE HOUSE OF REPRESENTATIVES OF THE ONE HUNDRED SIXTH GENERAL ASSEMBLY OF THE STATE OF TENNESSEE, THE SENATE CONCURRING,
that we join with Carl Whited and his exemplary staff in celebrating the fiftieth anniversary of Carl's Drive-Inn, thank Mr. Whited for serving area residents delicious food at a reasonable price, and wish these fine folks much continued success and happiness.
BE IT FURTHER RESOLVED, that an appropriate copy of this resolution be prepared for presentation with this final clause omitted from such copy.