Our Town visited Loudon County
PHILADELPHIA, Tenn. (WVLT) -- Ted and Lauren took Our Town to Sweetwater Valley Farm. It's a combined Loudon and Roane County show so there were great stories from both areas.
Carl's Drive-In dipping 'famous' dip dogs for 56 years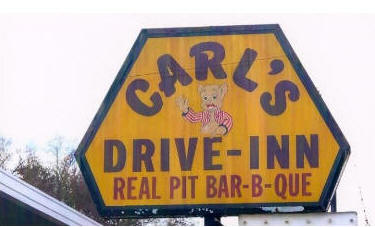 LOUDON, Tenn. (WVLT) - Not much has changed on the tiny stretch of Hwy 11 in Loudon County, where Carl's Drive-In has been for more than half a century.
If you've driven on Hwy. 11 in Loudon County in the last 56 years, you've probably driven through or at least driven past Carls Drive-In.
The restaurant has old-time style drive-ups, where you roll down your window to order your food and a waitress will bring your tray to your car.
"We stay busy we have cheeseburgers and are known for our dip dogs," said Carl's Drive-In owner, Dottie Whited.
They've created a masterpiece, that sells by the dozens. It's called a dip dog, no not a regular corn dog. These hot dogs on a stick are dipped in made-from-scratch batter every day.
Carl's is open daily 10 a.m to 10 p.m. They are closed on Sundays.