Man accused of killing fiancé, sister in Loudon County shooting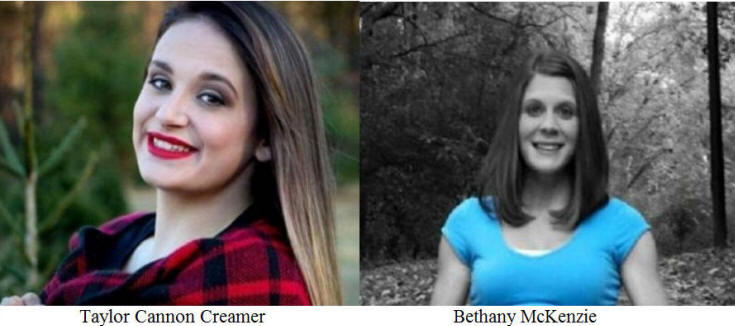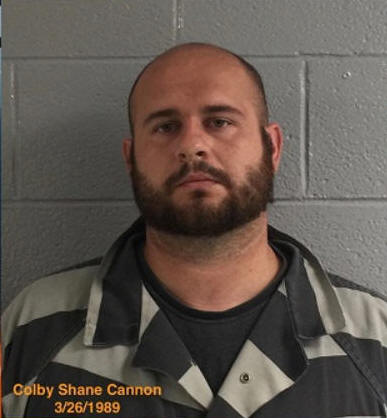 LOUDON COUNTY, Tenn. (WVLT) -- The Loudon County Sheriff's Office released the names of the two shooting victims Thursday.
Officials said Taylor Cannon Creamer and Bethany McKenzie both were shot and killed outside of a home on White Wing Road just after 4 p.m. Wednesday.
According to investigators, Colby Cannon got into a fight with his fiancé, Bethany McKenzie, and kicked her out of the car. Authorities said Colby Cannon's sister, Taylor Cannon Creamer went to pick up her brother's fiancé and take her back to the house. Investigators said Cannon reportedly fired five gunshots with a Smith and Wesson 9 mm at Creamer and McKenzie. It is not certain how many gunshots were fired at each victim.
Investigators said Cannon called 911 saying he had shot both his sister and fiancé. Deputies said when they got to the scene Cannon was cooperative and taken into custody without incident. Cannon told deputies he shot the victims and gave them the location of the gun. Officials confirmed that the murder weapon belonged to Cannon and noted there were several other weapons found in the home.
Cannon was previously employed at the Monroe County Sheriff's Office and a police force in Loudon County.
Cannon has not been officially charged with the deaths of Creamer and McKenzie yet. Prosecutors are awaiting the autopsy results to clarify his potential charges. The Loudon County Sheriff said Cannon will be charged with first degree murder two times. The sheriff said he expects more charges will be filed since children were at the scene.
Authorities confirmed that three children were at the shooting scene, two inside the home and one outside of the home.
One victim is believed to have died at the scene and the other reportedly passed on the way to the hospital.
Creamer was married and a mother of a 3-year-old boy and 1-year-old boy.
McKenzie was the mother of 3 young children.
---
Sister of shooting suspect and victim: "He just snapped"
LENOIR CITY, Tenn. (WVLT) -- A day after a deadly shooting in Loudon County, the sister of the shooting suspect and victim described her conversation with her brother before the shooting.
28-year-old Colby Cannon is facing two murder charges in the shooting deaths of his sister Taylor Creamer and his fiancée Bethany McKenzie. Cannon and Creamer's sister Sarah Cannon said her brother has had a history of anger issues and consistently fought with his fiancée.
"He knew what he did was wrong," said Cannon. "It's just a battle of emotions, I really don't know what to feel."
During a phone with her brother Colby about half an hour before the shooting, Cannon said she knew something was wrong.
"He was telling me how stressed he was and everything was on him, and he couldn't handle it, and I said, 'you know' just go somewhere and calm down,' but it was at 3:33 he told me, 'hey let me call you back, and he hung up, and that's the last thing I heard from him," said Cannon.
The Loudon County Sheriff's Office said Colby had gotten into a fight with his fiancée in the car and dropped her off on the side of the road. Taylor then went to pick her up and take her back home to Colby's house. That's when investigators said he started shooting.
"My first thought was, you can kill two mothers or your sister, but you can't hurt yourself, so that's what was going through my mind. It was all anger, but when I calmed down, I felt that he knew what he did was wrong," said Cannon.
Sarah said if she could talk to her brother, she is torn on what she would say.
"I think that I would tell him that I love him and that I'll pray for him. I think that's all I can probably say to him."
Cannon was previously employed at the Monroe County Sheriff's Office and a police force in Loudon County.
---
Sheriff: Loudon County man shoots sister, fiancé
LENOIR CITY (WATE) – The Loudon County Sheriff's Office said first-degree murder charges are pending against a man for shooting and killing his sister and fiance.
Sheriff Tim Guider said charges are forthcoming against Colby Shane Cannon for first degree murder. The sheriff's office said at 4:03 p.m. Cannon called 911 on Wednesday and said he had shot his sister and fiance and did not know if they were breathing.
Investigators found Cannon's fiance, Bethany Christian McKenzie, and sister, Brooke Taylor Cannon Creamer, lying in the driveway of a home on White Wing Road with gunshot wounds, according to Sheriff Guider. From witness statements, Guider said investigators believe two children were inside the home and one child was outside of the home at the time of the shooting.
"There is probably going to be more charges filed in regards to the presence of the children during the incident," said Sheriff Guider. "We're not sure exactly what those charges will be, but I feel confident there will be additional charges."
McKenzie was pronounced dead at the scene, according to the sheriff's office. Deputies said Creamer was taken to University of Tennessee Medical Center where she died at around 7:00 p.m. Wednesday.
"It was a very emotional day for everyone involved. Several deputies were taken back by the emotion where the kids were involved and it was an emotional scene," said Sheriff Guider.
Cannon told investigators he had been in a fight with his fiance while they were returning from Maryville. He said McKenzie got out of their vehicle at Highway 321 and Highway 11. He said he drove to his home with his three children and tried to call her.
Later, Cannon said McKenzie arrived at the home with his sister. He said they started fighting and McKenzie and Creamer left the home and he followed them outside, pulled out his gun, a Smith & Wesson 9mm, and shot them several times.
"It is unsure as to what exactly caused him to start shooting randomly," said Sheriff Guider.
Sheriff Guider said investigators believe five rounds were fired, but they are waiting for an autopsy to find out how many times McKenzie and Creamer were shot.
Residents on White Wing Road said this is usually a quiet neighborhood. People who lived here for years never expected a deadly shooting to take place near their home.
"It's unusual to hear it around this area though. You hear about it in Knoxville all the time just not in a community like ours," said Bill Sandusky, a neighbor.
Sandusky said he heard five gunshots before police arrived. He said gunfire from this property was common. Other neighbors also said they heard people arguing frequently there. Several residents said at least three children lived there.
"That's very upsetting. Very upsetting. Wasn't pleased to hear that," said Tracie Melton, another neighbor.
"Makes you kind of cringe because having kids myself, you don't want something like that to happen," Sandusky said.
Although the Loudon County Sheriff's Office said a suspect was arrested, the news still makes some residents nervous about their safety.
"I am going to be more aware of my surroundings," said Melton.