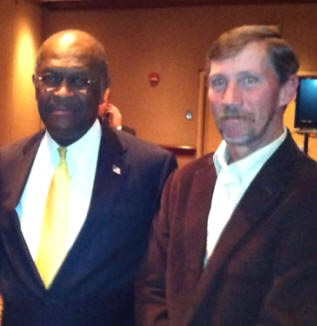 This past weekend, former presidential candidate Herman Cain was in East Tennessee for a political event supporting Newt Gingrich. While here, Mr. Cain wanted to get together and talk a little about local politics and pick up a few pointers. Of course, I was glad to obliged. You all know that's not true.

The truth of the matter is, I was graciously invited to a political event by my friend Jimmy Matlock. The event was a campaign stop in Knoxville by Herman Cain in support of Newt Gingrich. Mr. Cain was the keynote speaker at the event sponsored by Tennessee Conservative Union's annual Reagan Day dinner at the Crowne Plaza hotel.

I've seen him on TV a lot but I had never heard him speak in person. I can see now one reason he has been so successful. He is a dynamic, powerful speaker.

Also at the event was Jackie Gingrich Cushman, Newt Gingrich's daughter. Like Cain, I had seen her on TV too. I was fortunate to get to meet her and actually talk to her for a pretty good while. She's a very pleasant person.

Like any political event, there were a lot of people in attendance including supporters of all the other presidential candidates.

If you ever have a chance to hear Mr. Cain speak, it's well worth it.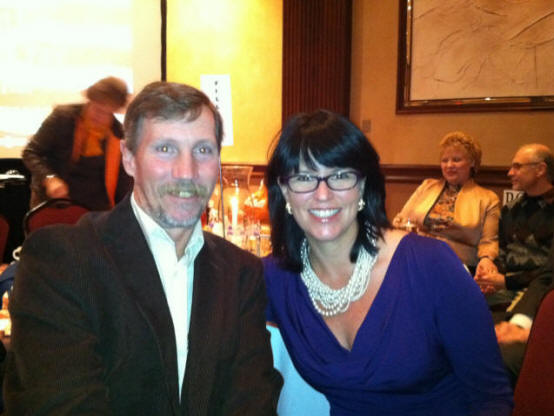 Jackie Gingrich Cushman & Me
---
Cain pushing for Gingrich in Knoxville