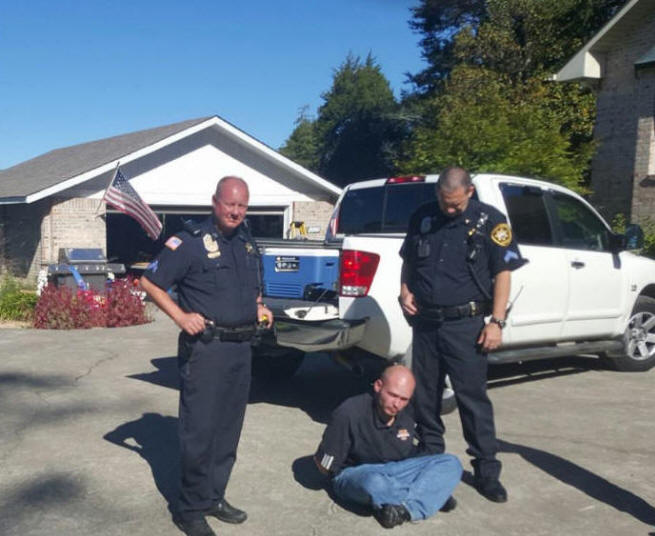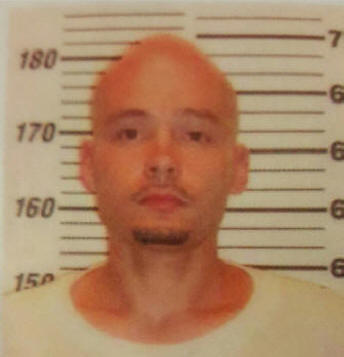 The Loudon County Sheriff's Office responded to a aggravated burglary in progress on 10/5/15 @ approx 10:30 am in the area of Beals Chapel and Phelps Rd.
Deputies arrived on scene as the suspect,, identified as 34 year old Lawrence Schumaker, fled out the back door of the home. As the suspect fled the rear of the house he fired a round from a gun stolen from the home.
A reverse 911 call was initiated for the immediate area. As LCSO was searching for the suspect in the immediate area, an alert Citizen called 911 stating a subject matching the suspect was at her door asking for a ride. Deputies arrived on scene less then a minute later and took the suspect into custody without incident.
Thanks to the alert home owner who stayed calm, hid, and quietly communicated the suspect's description and actions to the E-911 Officer who did a great job relaying the information to responding Deputies. Due to help from the community this situation was ended quickly and without incident!

At this time LCSO CID has connected the suspect to 2 other burglaries in Loudon County and is working with Knox County Sheriff's Office and Knox City Police Dept. connecting the suspect with several more burglaries in their area!