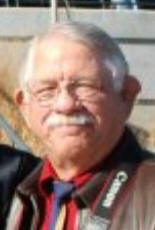 The body of a missing boater has been recovered from Fort Loudoun Lake, according to authorities.
The victim is Tony Heitzman, 75, of Lenoir City, according to a family member who did not wish to be identified.
The family was notified of the recovery about 2:45 a.m.
The Tennessee Wildlife Resources Agency confirmed the victim's identity this afternoon, and said an autopsy was ordered to confirm the cause of death.
Heitzman was reported missing about 8 p.m. Monday after he failed to come home from fishing in the area of the Shady Grove boat ramp off Lakeland Drive.
He was found not far from where his boat was drifting, said Detective Lt. Patrick Upton of the Loudon County Sheriff's Office.
"There are no signs of foul play," Upton said.
Upton said it appears Heitzman had placed his boat in the water, went back to his truck for something, noticed the boat was drifting out, and went into the water to try to secure the boat.
Upton said the Tennessee Wildlife Resources Agency is investigating the case as a boating accident.