By LORI TUCKER 6 News Anchor/Reporter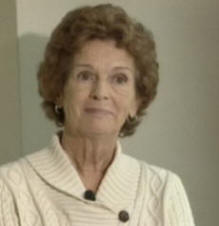 LOUDON (WATE) - A Loudon woman is learning to walk again after six years in a wheelchair thanks to a new bionic leg.
Vascular problems led to the amputation of Judy Berhow's right leg. She tried two prostheses from different companies with no luck.
She wasn't able to wear either device due to pain.
Recently, Judy learned about the Rheo 2 prosthesis, a state-of-the-art bionic limb that even has Bluetooth technology.
It made all the difference. Judy was fitted with the new device a little more than two months ago, and she's already walking.
"It fits fine. It don't hurt anywhere. And the knee part, it knows when I'm stepping and when I'm going to bend it, " Judy said.
It's the first artificially-intelligent knee system with the ability to learn and adapt to its user's movements.
The limb contains a microprocessor that adjusts resistance automatically 1,000 times a second, helping to maintain stability.
Zach Weber, at Premier Prosthetic Center, can make other adjustments through a Bluetooth connection between Judy's bionic leg and his PDA. He has programmed it for walking on all kinds of surfaces.
"It knows when you're on uneven terrain, when you're walking fast, when you're walking slow, when you're going up a hill, down a hill," Weber explained.
The new device gives Judy renewed independence. "I can go places by myself. I'm able to go shopping, visiting people by myself," she said.
The bionic leg costs $30,000 to $40,000, but insurance may cover it with proof of medical necessity.