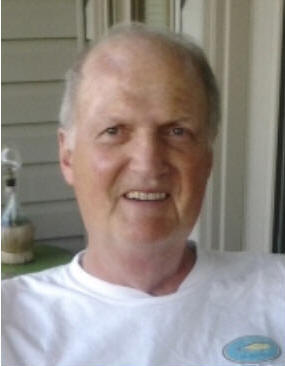 Bennie R. Sims - age 71 of Knoxville, passed away Saturday, December 16, 2017 after a brief illness.

After four years in the US Air Force he graduated from ETSU followed by a long career in Healthcare Administration holding CFO positions with various organizations including HCA, Blount Memorial and Covenant Health. He also worked for the Loudon County School System before retiring at age 63.

Preceded in death by parents, Joe and Marie Wallace Sims; great nephew, Corey Bryant; sister-in-law, Carole Sims. Survived by brother and sister-in-law, Joe and Sheila Sims; niece and nephew, Anita and Dale Kollock; great niece, Bailey Bryant; nephews, John Kollock all of Lenoir City and Duane Wilburn of Arkansas, great-great nephew, Corin Mynatt, along with several other nieces and nephews; special, friend, Elizabeth Sims.

The family will receive friends from 5-7 p.m. Wednesday at Click Funeral Home in Lenoir City. Funeral services will follow at 7 p.m.. Family and friends will gather at the funeral home by 10:30 Thursday morning and proceed to the Lenoir City Cemetery for 11 a.m. graveside services. Click Funeral Home, 109 Walnut Street in Lenoir City is in charge of arrangements.