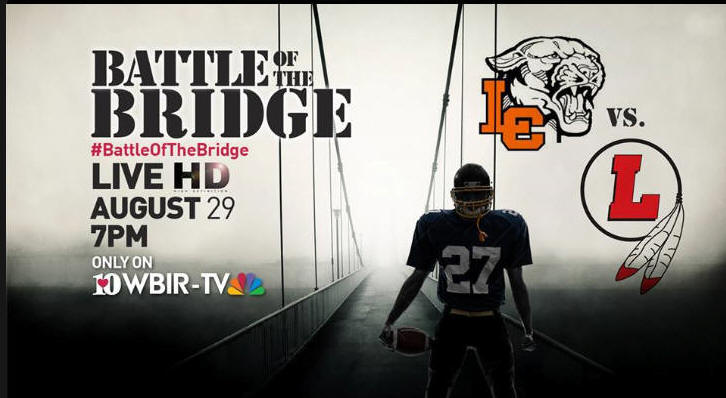 Battle of the Bridge coming to Channel 10
One of East Tennessee's most historic football rivalries is coming to WBIR and WBIR.com.
Channel 10 will broadcast and stream the "Battle of the Bridge" on August 29, featuring long time time rivals and neighbors Lenoir City and Loudon against each other.
The game will be hosted WBIR's Russell Biven.
Pre-game coverage will start at 7 pm on Channel 10 and WBIR.com. Russell will be joined by several former Vols to talk the high school battle and the Vols' upcoming season.
WBIR will bring you a different Friday night high school football game all season long. Those games will be found on 10News2. Here's the tentative schedule (subject to change):
September 5 Hardin Valley @ William Blount
September 12 CAK @ Webb
September 19 Oneida @ Greenback
September 26 Hardin Valley @ Catholic
October 3 Campbell County @ Oak Ridge
October 10 Anderson County @ Catholic
October 17 Alcoa @ CAK
October 24 Austin East @ Loudon
October 31 Knoxville West @ Lenoir City