Local Charged with Assailing Attorney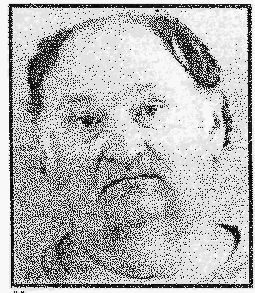 Daily Edition-A local man known for beating up on his elderly mother is now accused of using his fists against his court appointed attorney during a discussion at General Sessions about the man violating a protection order filed against him for his maternal violence.
Randall Gilbert "Randy" Houser, 46, East Coast Tellico Parkway, Greenback was charged with assault Wednesday.
According to an affidavit filed by local attorney Mr. Kent Booher; on December 14th, 2011, at approximately 12:30 PM, Mr. Booher was meeting with his appointed client, Randall House and after Mr. Booher asked Mr. Houser to step out of the courtroom, they went to the Probate Office, located in the Justice Center, to talk.
Attorney Booher began to read the warrant for a charge of violation of order of protection that Houser's mother took out against him, but after Mr. Booher read the first line, Houser interrupted and stated, "That's a lie."
Mr. Booher reminded Houser that was what his mother had sworn to in court, to which Mr. Houser responded, "That is a f----ing lie."
Mr. Booher reported he told Houser not to use language like that towards him and Houser then stood up, picked up a chair, and acted like he was going to strike Mr. Booher. Mr. Booher then told Houser, "We're done here," and went to leave.
As he was leaving, Houser punched Mr. Booher from behind, on the right side of his face. Mr. Booher then walked from the office and went back into the courtroom to get an officer to assist.
Mr. Houser followed into the courtroom and sat down beside his mother, whom he is to have no contact with.
Deputy Ammons, LCSO transported Randall Houser from the Loudon County General Sessions Courtroom to the Loudon County Jail where Corporal Angi M. Martin, LCSO served a warrant for assault and placed him under arrest. Soon after his arrest, Deputy Martin served inmate Randall Houser another warrant for violation of probation.
Later on that evening, Deputy Pamela Snow, LCSO served inmate Houser a third warrant for violation of order of protection.