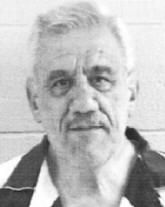 A Tellico Village resident was arrested by the Loudon County Sheriff's Office Aug. 24 following an alleged altercation in the Tellico Village Property Owners Association (POA) office. Angelo Paul Leone, 66, of 104 Santee Way, Loudon, was charged with simple assault at about 4:30 p.m. Leone was released on a $1,000 bond.

"On Aug. 24, we had an unfortunate situation in which authorities had to be called to ensure the safety and security of employees within the POA offices," said John Cherry, POA public relations manager.
According to the arrest report filed by Deputy Chris Jenkins, the officer was dispatched to the POA office on 112 Chota Center to respond to a verbal assault. Before he arrived, Jenkins reported he received information from dispatch the altercation became physical. "On arrival to the area, I then made contact with both parties involved in the altercation inside an office and identified both as (POA General Manager) Winston Blazer and Angelo Paul Leone," Jenkins wrote in his report.

Cherry said Leone did not have a scheduled appointment and did not state the purpose of his visit to anyone except Blazer. "After receiving written statements from several witnesses at the office and from Mr. Winston (Blazer) and observing evidence in the office and physical evidence on Mr. Blazer's arm, it is believed that Mr. Angelo Paul Leone was the primary aggressor in the altercation," the deputy said in his report. According to the report, Leone came to the POA Office "intentionally, knowingly and recklessly" causing "bodily harm and contact" to Mr. Winston (Blazer), which was "extremely offensive and provocative," Jenkins said. Also, Mr. Leone's actions caused reasonable "fear of imminent bodily injury," it stated.

"We feel this was an isolated incident," Cherry said. "At the same time, there is an ongoing review of our office security with an eye toward seeing if any changes are needed for the safety of our employees," he said.