METHAMPHETAMINE ARREST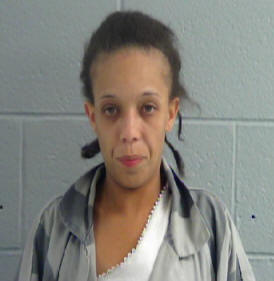 On February 7, 2014, at approximately 3:30 AM, a Loudon County Sheriff's Deputy noticed a Dodge Challenger cross the fog line several times while traveling south on Interstate 75 in Loudon County. The vehicle exited at Exit 76 and the officer initiated a traffic stop at the intersections of Sugar Limb Road and Hotchkiss Valley Road. He made contact with the driver, identified as Jennifer Leigh Kendrick, age 30,of Covington, GA. Ms. Kendrick stated to the officer she was having a medical emergency. An ambulance was dispatched to the location and cleared the driver medically.

Ms. Kendrick was then asked to perform a field sobriety test due to being very lethargic and unsteady on her feet. She agreed to the tests and could not complete any of them, telling the Deputy she had taken methamphetamine. K-9 Dante was deployed to check the outside of the car did alert to an odor of illegal narcotics. Mrs. Kendrick admitted to methamphetamine being in the vehicle. Upon field testing the package it was determined that there was a one pound package of methamphetamine inside the vehicle. Kendrick was then arrested and transported to the Loudon County Jail. An additional search of the vehicle also found two loaded handguns, to which Ms. Kendrick admitted stealing, and a set of digital scales in the trunk.

Kendrick is currently being held under a total of $77,000 bond in the Loudon County Jail.
| | |
| --- | --- |
| Deputy Chris Hutchens, K-9 Dante, Sgt. Jerramie Bowen | K-9 Dante |
---
THEFT OF PROPERTY ARREST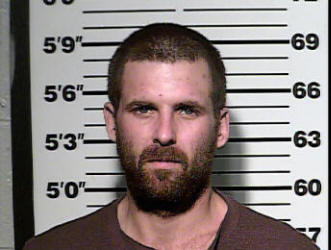 On Friday, February 7, 2014, John Cagle, age 27, of Cherokee Circle in Madisonville, was arrested on multiple charges of theft of property and auto burglary. Cagle was charged with three (3) counts of Theft of Property over $10,000; two counts in Monroe County for taking a rollback wrecker from a business in Madisonville and a John Deere tractor from an individual in Monroe County and one count in Loudon County for taking a rollback wrecker from a Loudon County business.

Cagle was placing ads and photos of the equipment on Craigslist and had sold several items in this manner. The property in the above mentioned cases has been recovered and returned to the owners.

Detective Daniel Dockery of the Madisonville Police Department was responsible for developing the break in the case and communicating with other agencies involved in the case, including the Loudon County Sheriff's Office and the Monroe County Sheriff's Office.

One item still in question is a Caterpillar 259B Skid Steerer that was sold by Cagle on Craigslist that is also believed to be stolen. All known items were believed to have been taken between January 10

th and January 31st, 2014.

If anyone has any information about other items purchased from Cagle, please contact Investigator Sgt. Jeff Russell of the Loudon County Sheriff's Office at 865-988-2305.