AP Exhaust to acquire IMCO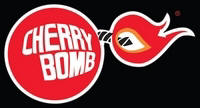 tirebusiness.com-GOLDSBORO, N.C. (Sept. 16, 2013) — AP Exhaust Technologies Inc., a distributor of replacement exhaust and emissions products, has agreed to buy certain assets of International Muffler Co. (IMCO), the producer of the IMCO, Maremont and Cherry Bomb exhaust brands.
"This acquisition supports our objectives of growth and expansion of our product offering to serve our customers," said Vange Proimos, president and CEO of AP Exhaust.
"It also adds several well-known brands to our portfolio and expands our customer base and channels. We look forward to working with the customers that have been supportive of IMCO for so many years,"
Financial terms were not disclosed. The companies did not elaborate on what "certain assets" means.
"AP Exhaust's integrated production capabilities, excellent service levels, complete product offering, and nationwide distribution reach will provide our customers with an excellent partner to support their growth," said Kenneth Banks, president and owner of Loudon, Tenn.-based IMCO. "We believe that this is the right long-term plan for our customers."
AP Exhaust manufactures OE replacement and performance exhaust and emissions products for the automotive, light truck, heavy-duty, agricultural, and industrial markets. Among the brand names it uses are Xlerator, Silverline, TruckEx and ANSA.
IMCO manufactures at plants in Brampton, Ontario, and in Loudon, according to the company profile on its web site. It employs 3,000 in Loudon for manufacturing, shipping and distribution