Another Victim Of Development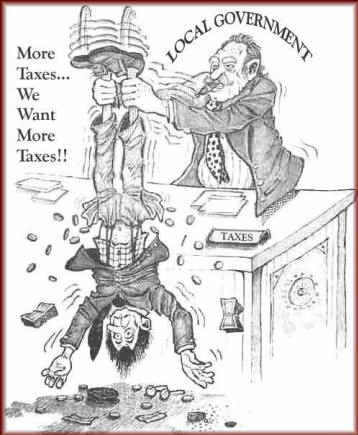 Seems another local government is feeling the pangs of uncontrolled development. The City Of Loudon has passed a property tax increase for it's citizens. While modest at this time, the city council approved a 4 cent increase in the property tax rate last week making it the third county entity to increase property taxes in the last two years following Loudon County and Lenoir City.

All three governments are apparently feeling the squeeze brought to bear by the out of control development that continues to strangle Loudon County. Even though developers continue to make promises as to how much their developments will help the tax base in the respective jurisdictions, those promises never seem to materialize, yet local governments continue to bend over backwards to accommodate the developers. Lenoir City has continually raised taxes and has now agreed to spend over two million dollars to build one developer a new road for his development. Besides raising property taxes twice in five years and reducing city services, Lenoir City is now planning to enact a hotel/motel tax that will give them the distinction of having the highest occupancy tax in the nation.

Two years ago, Loudon County passed the largest property tax in it's history, yet according to county school officials, they still don't have the funds to operate effetely. Now the City of Loudon has fallen prey to the same forces that have over taken the east end of the county and it will do nothing but get worse.

It has been proven time after time that government can not grow it's self out of debt but this is apparently a lesson lost on our local officials who for some unknown reason are bound and determined to give away the farm.