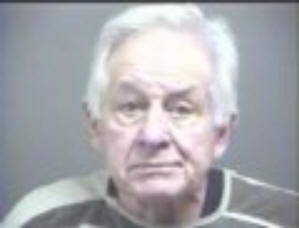 A 79-year-old man quickly taken into custody after allegedly robbing a Blount County bank at gunpoint today is suspected of three other similar holdups within the past two years, according to the FBI.
Gerald Hytken of Lenoir City was captured along Alcoa Highway driving a 2000 Buick Regal "almost immediately" after he allegedly robbed the BB&T branch bank, 109 Associates Blvd., in Alcoa, according to an FBI news releases.
Hytken is accused of carrying a black bag into the bank, brandishing a black, semi-automatic handgun and demanding cash. The suspect wore a ski mask, dark gloves and a navy-blue windbreaker.
Blount County E-911 received a holdup alarm from the bank just after 5 p.m., according to a dispatcher.
According to the FBI, Hytken now faces federal charges for today's robbery, as well as the Jan. 14, 2011, robbery of Clayton Bank and Trust, 1182 Kingston Pike, in Knoxville; the Sept. 14, 2011, holdup at Tennessee Bank, 900 Oak Ridge Turnpike, in Oak Ridge; and another BB&T bank robbery at 7109 Maynardville Pike in Knoxville on April 15, 2012.