40 Under 40: Matt Fagiana, 37, Director of Safety, Security and Risk Management, Lenoir City Utilities Board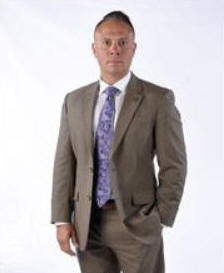 knoxnews.com-Matt Fagiana has spent the past six years creating a safety-focused culture at Lenoir City Utilities Board.
"Electricity and gas crews have dangerous jobs," said Fagiana, LCUB's director of safety, security and risk management. "At the end of the day, we want our guys and ladies to go home to their kids."
When LCUB leaders hired Fagiana in 2011, they tasked him with identifying deficiencies that were leading to worker-related injuries and implementing protocols to reduce them.
Fagiana, who holds an emergency services management degree from Bethel University, spent four days learning best practices from a peer utility in Chattanooga and then created a culture at LCUB that valued safety over speed.
"We had good people getting hurt because they're trying to get your power back on quickly instead of safely," he said.
Fagiana formed a safety committee, developed new protocols, hired more staff, purchased software to better track injury trends and customized training needs accordingly.
"If we can create a safe working environment for our employees, the next step is we can deliver reliable energy, gas and water to our customers without interruption," he said.
LCUB, which provides those services to 80,000 customers across four counties, has seen a 118 percent reduction in its workers' compensation injuries since then, Fagiana said.
"That's a testament to his work," said LCUB General Manager M. Shannon Littleton. "He's been getting safety back to a very high standard here."
Keeping people safe has defined Fagiana's career. He served as a Seymour volunteer firefighter, Sevierville emergency medical technician, state trooper with the Tennessee Highway Patrol and crash reconstructionist and patrol deputy for the Blount County Sheriff's Office before joining LCUB to become its first physical security specialist.
In that role, Fagiana, a part-time deputy in Loudon County, assesses vulnerability and develops plans to keep LCUB's 35 facilities and 150 fleet vehicles secure.
He also serves as LCUB's emergency management liaison, coordinating with first responders, medical facilities and others to plan for and respond to weather events and other emergencies.
Fagiana also provides safety training at area schools and for first responders, serves as vice president of the Tennessee Public Risk Management Association's board of directors and is a member of the Tennessee Valley Public Power Association's conference planning committee.