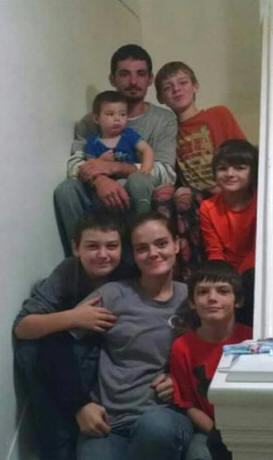 MARYVILLE (WATE) – Six people are reported dead and three injured, after Tennessee Highway Patrol says a SUV crossed the center lanes, crashing head on into a van.

The crash was reported at 9:15 p.m. Thursday on U.S. Highway 411 and Binfield road, between Maryville and Vonore. Tennessee Highway Patrol said it appears a 2002 Isuzu Roadea crossed the southbound lanes crashing head on into a 2010 Dodge Caravan.

The driver the SUV, Robert L. Sorensen Jr., 56, from Maryville, was killed. The driver of the van, Tammy James, 52 and four passengers, Christy M. Manuel, 30, Cody Manuel,13, Christopher Manuel, 8, Gavin Manuel, 1, were killed. James, Christ Manuel, Cody Manuel, Christopher Manuel and Gavin Manuel were from Greenback.

Three other passengers in the Caravan were injured: Gary Manuel, 32, of Knoxville, Gary Manuel, 11 of Greenback and Cory Manuel, 9, of Greenback. All three are at University of Tennessee Medical Center.

THP said Sorensen had a valid driver's license, but he had two DUI violations on his record from December 2002 and November 2002. Both incidents occurred in Blount County. A toxicology report for Sorensen could take up to two to three months according to THP.

According to family, Gary and Christy Manuel were married and had five children.

U.S. Highway 411 was shut down for several hours following the crash. It has since reopened. Officers said seat belts would have made a difference in the crash.