Some of you may remember the old 1970 Clint Eastwood movie " Two Mules For Sister Sara". I came across it the other night and enjoyed watching it again for the millionth time.

But it got me to thinking, what would any wife love to get for Christmas? I know what you're thinking, me too. Two mules. So guess what my Sarah got for Christmas?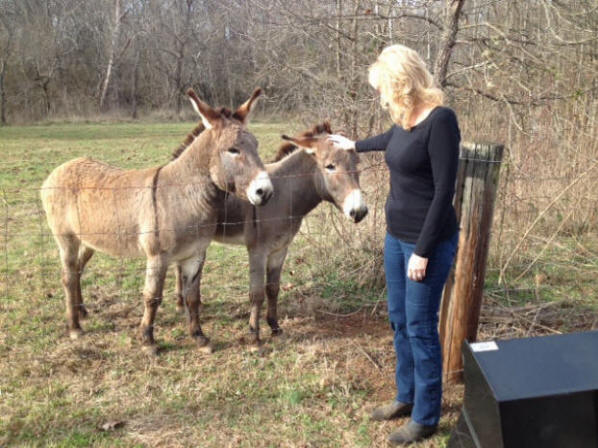 This is is what we call 2 Mules for Sarah Shaver. She named them Darrell and Darrell. I wanted to call them Michelle and Barrack. I suspect this may very well set a trend. After all, why would your wife want more jewelry, perfume or a new pocketbook when she could have a donkey or two.
I think she was very happy with her Christmas presents. She even sent the little note below. Merry Christmas.