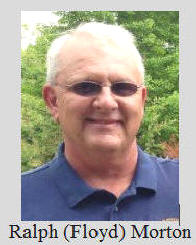 In Loudon County, the Grand Jury has returned an indictment for First Degree Murder against Deborah Janet Morton, formerly of Loudon County, in the death of her husband, Ralph (Floyd) Morton on November 6, 2013.
Deputies were dispatched last November to 150 Cattleman's Drive in Lenoir City regarding a possible suicide by gunshot. When deputies arrived they found Floyd Morton unresponsive, on the couch in the living room, with a gunshot wound to the head. EMS personnel arrived shortly thereafter to administer care and it was determined that Mr. Morton had passed away.
As with all calls of this nature, a thorough investigation was launched. Based upon all the evidence collected, interviews conducted, crime lab results, autopsy results, and the totality of all the circumstances, the Loudon County Sheriff's Office Criminal Investigation Division concluded that, in their belief, this case was not a suicide. The District Attorney General was then approached with the findings to have the case presented to the Loudon County Grand Jury. The case was presented to the Grand Jury on August 11, 2014 and an indictment was returned on August 12, 2014 for First Degree Murder.
The court set Ms. Morton's bond at $50,000. She turned herself in today (August 14) accompanied by her attorney and was booked and released on bond. Initial arraignment is set for Monday, August 18, 2014, 9 AM at the Loudon County Courthouse in Loudon.
Sheriff Guider stated he appreciates the patience of the community in this very sensitive case, but a case of this nature requires both attention to detail and patience.