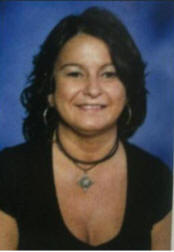 WBIR.com-The woman killed in a crash on I-40 in West Knox County on Wednesday worked with special education students at Lenoir City High School.
Lenoir City High School Principal Steve Millsaps confirmed to 10News that Kim Townson was a teacher's assistant for the school's special education department. Townson had taught at the high school for more than 8 years.

The principal said Townson has two kids, a girl who is a senior in high school and a son who graduated from LCHS several years ago.

Millsaps said Townson was headed to watch her daughter play in a softball tournament at Bearden High School when the accident happened.

The teacher has organized the high school prom for numerous years. LCHS's prom is scheduled for this Saturday. Several teachers and students worked hard Thursday, in tribute to Townson, finalizing prom plans to ensure the event is not postponed.

"Smiling, always willing to help, it was always about others, a great young lady," said Principal Millsaps, remembering the teacher's personality.

The principal said both teachers and students are taking the loss hard. Extra counselors were on hand at the school Thursday.
Truck driver charged in fatal wreck
A Fort Worth, TX truck driver is facing vehicular homicide charges following a Wednesday accident on Interstate 40 that killed one and injured two others, according to the THP.

51-year-old Darold Eugene Reimer was driving a tractor trailer hauling furniture on I-40E when he struck another tractor trailer in front of him.
The reporting trooper says Reimer then tried to pass the second truck in the center lane sideswiping it. Reimer then lost control of his truck veering completely off the right side of the road back onto the ramp at Campbell Station Road hitting a Saturn. The Saturn then went off the road. Reimer's truck kept going, hitting and pinning a Ford Focus against a guardrail then rolling onto the Focus.

The driver of the Focus, Kimberly D. Townson, 42, from Loudon was killed in the accident.

The driver of the Saturn, Kathy G. Kennett, 63, was injured. The passenger, Keith Kennett, 66, of Kingston, was injured.

The driver of the second tractor trailer was not hurt.

Reimer was also not injured in the accident.

THP reports citations are pending in addition to the charges of vehicular homicide.